Christmas at Plum Creek 2021 Roundtable Discussion!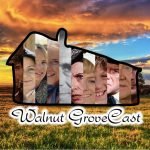 A tradition on the podcast is an annual review of Christmas at Plum Creek! This year joining me in the discussion is Kelly Mielke, Suzann Holland and Stephanie Bailey! Thank you so much for joining me to discuss this legendary LHOTP episode!
I hope you enjoy this roundtable discussion as much as we had recording it, It's another LONG one so buckle up!
Christmas at Plum Creek originally aired on December 25, 1974
The opening song "Albert" is written and performed by the amazing Norwegian band, Project Brundlefly and is used with permission.
Check them out at:
https://www.facebook.com/ProjectBrundlefly