The Pilot Movie: A Roundtable Discussion!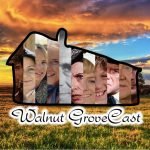 "Mark, When are you going to review The Pilot Movie?"

Thanks to the help of Matilda Smith-Thompson, Leah Mitchell and Kelly Mielke I finally have an answer and that answer is, NOW!
We discuss so much such as:
Was Pa lashing out too much at Laura?
How does The Pilot version of Caroline compare to the TV series version?
What WAS the snow budget of this movie?
I hope you enjoy this roundtable discussion as much as we had recording it, It's a LONG one so buckle up!
The Pilot Movie originally aired on March 30, 1974
The opening song "Albert" is written and performed by the amazing Norwegian band, Project Brundlefly and is used with permission.
Check them out at:
https://www.facebook.com/ProjectBrundlefly