An Interview with Bryan Renfro: Animal Trainer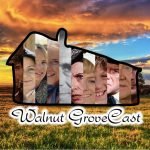 Episode 42
Walnut GroveCast is available on these amazing services!

Also Visit us on Facebook and Twitter
Mark had the honor of speaking with Veteran, Stuntman and Animal Trainer Brian Renfro on the show!
Bryan Renfro has had a very exciting and active career in film and television as a stuntman on such films as The Beastmaster, Death Wish V and XMen to name a few as well as an animal trainer on Little House on the Prairie and many many other productions.
Bryan's book, Casey can be found here:
https://www.amazon.com/Casey-Bryan-Renfro/dp/1934216941
Follow Bryan's exciting career here:
https://www.imdb.com/name/nm0719496/
If you would like to hear more from Mark head over the http://www.vhsrewind.com or subscribe to his podcast by clicking here
The opening song "Albert" is written and performed by the amazing Norwegian band, Project Brundlefly and is used with permission.
Check them out at:
https://www.facebook.com/ProjectBrundlefly