An Interview with Olivia Barash AKA Sylvia Webb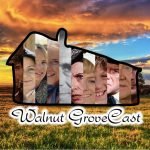 I am honored to bring Olivia Barash onto the show for a discussion of her life before, during and after Little House on the Prairie. We discuss so much including her opinion of the Actors strike and the upcoming 50th Reunion!
I hope you enjoy this discussion!
The opening song "Albert" is written and performed by the amazing Norwegian band, Project Brundlefly and is used with permission.
Check them out at:
https://www.facebook.com/ProjectBrundlefly