Highway to Heaven: A Divine Madness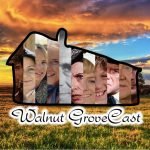 Kelly from the Dr. QuinnCast Podcast joins me to discuss a super entertaining Highway to Heaven episode!
"Mr Crook, convinced he is King Arthur, is in danger of being declared incompetent by his son. Can Jonathan work a reconciliation while preventing the demolition of a veterinary clinic."
Highway to Heaven's episode A Divine Madness originally aired on November 7, 1984
If you have an interest in talking about Little House and your memories, please email me at mark@walnutgrovecast.com, I would LOVE to hear from you!
Special Thanks to John Mapes Music for allowing me to use his excellent cover song in the episode!
You can watch his hilarious Little House Tribute here
https://www.youtube.com/watch?v=93Vjps2HriA
Please Subscribe to his Channel!
https://www.youtube.com/channel/UCSg9fwvgW1fZltdlVM-9UsQ