An Interview with Patrick Labyorteaux!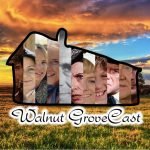 Starting the year with a cast member interview!
Patrick Labyorteaux AKA Andy Garvey visits Walnut GroveCast to talk about his memories of Little House on the Prairie as well as his career.
We discuss so much such as:
What was Patrick's Audition like?
What was it like working as Andy Garvey on the Little House set?
What's next for Patrick?
check what Patrick has been up to you can visit his website at:
https://www.workingactorsschool.com
Learn all about Pamela's web series, Living' on a Prairie here
https://livinonaprairietv.com
The opening song "Albert" is written and performed by the amazing Norwegian band, Project Brundlefly and is used with permission.
Check them out at:
https://www.facebook.com/ProjectBrundlefly