Highway to Heaven: I Was a Middle-Aged Werewolf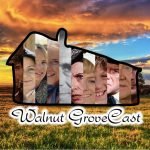 Episode 113
Many of you may know that Leah Mitchell and I have launched a podcast named, RetroTV which reviews a lot of the nearly forgotten tv shows and the history associated with them. Kim Layer and Chris Hasler have also come on to guest host and we look forward to releasing more of them in the future. It's really a relaxed vibe and we're just having fun discussing the shows.
We thought we would bring Michael Landon and Victor French into the mix with a Highway to Heaven review! I Was a Middle-Aged Werewolf is paying an homage to the 1957 Michael Landon film, I Was a Teenage Werewolf where he stars as Tony Rivers.
I Was a Middle-Aged Werewolf originally aired on October 28, 1987
if you would like to hear more of us on RetroTV please visit us on Facebook or Subscribe to the podcast!