Walnut GroveCast – The Talking Machine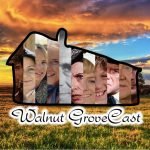 Sometime last year Leah Mitchell jumped onto Skype and we recorded for the very first time the episode, The Talking Machine. She stated she was nervous but I didn't think so and we had a fun 60ish minute discussion…..then…..the recording was lost! 
GONE!  
VANISHED!
Since then we have not only recorded several WGC episodes but also am working on a side project that focuses on Television in the 60s-90s called RetoTV (coming soon!) 
Well, we needed to rerecord and although I am sad we lost the original copy, I am better we did better in this episode.  Thank you Leah for understanding!
The Talking Machine originally aired on January 14, 1976.
I hope you all enjoy this!
If you would like to hear more from Mark head over the http://www.vhsrewind.com or subscribe to his podcast by clicking here
The opening song "Albert" is written and performed by the amazing Norwegian band, Project Brundlefly and is used with permission.
Check them out at:
https://www.facebook.com/ProjectBrundlefly
Become a Patron!