Walnut GroveCast – A Matter of Faith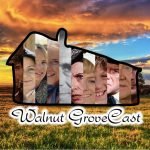 Today I introduce Courtney Pityer to show and we tackle the very memorable and dark episode, A Matter of Faith! 
A Matter of Faith was originally released on October 26, 1981
"Caroline cuts her leg, the cut becomes a bacterial infection which then puts her on a life and death collision course. "
If you would like to hear more from Mark head over the http://www.vhsrewind.com or subscribe to his podcast by clicking here
The opening song "Albert" is written and performed by the amazing Norwegian band, Project Brundlefly and is used with permission.
Check them out at:
https://www.facebook.com/ProjectBrundlefly
Become a Patron!