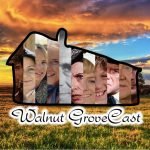 Episode 72
In this episode I am joined by the multi-talented Kim Layer to review the tear jerker, lump in the throat episode, Stone Soup. Stone Soup first aired on January 18, 1982 and although they were going through a heatwave in this episode, that same week in NY and much of the nation we were having record breaking freezing weather as can be read at this link from the NY Times
https://www.nytimes.com/1982/01/11/us/record-breaking-cold-leaves-9-dead-in-us.html
Record Low Predicted in City
In New York City the temperature fell to 6 degrees and continued to drop; for all but the intrepid, it was a day to stay indoors. Thousands of New Yorkers from all parts of the city filed complaints with the Housing Department about lack of heat or hot water. The National Weather Service predicted that the temperature might match or fall below the record low of 3 degrees Monday. (Page B1.)
In Milwaukee the mercury sank to 25 below, also setting a record. In Sault Ste. Marie, Mich. – the coldest spot in the nation at 36 below – and Fargo, N.D., the wind-chill factor pushed temperatures to 98 degrees below zero.
The situation was most critical in the Great Lakes region as an Arctic air mass rolled across the Canadian border. In Chicago, winds of 35 to 60 miles an hour made it feel like 81 below, the National Weather Service said. "This is a real emergency," Mayor Jane M. Byrne of Chicago said as she as she convened a meeting of all city department heads to make plans for dealing with the cold, which is expected to continue through most of the week."
Well, back in California, er, I mean Minnesota it was sweltering! Stone Soup was the first time I remember Melissa Gilbert having the opportunity to stretch out as an actor and I feel she did very well!
I hope you enjoy this episode and a big thank you to Kim for joining me to review!
If you would like to hear more from Mark head over the http://www.vhsrewind.com or subscribe to his podcast by clicking here
The opening song "Albert" is written and performed by the amazing Norwegian band, Project Brundlefly and is used with permission.
Check them out at:
https://www.facebook.com/ProjectBrundlefly