Walnut GroveCast – The Return of Nellie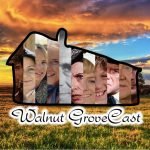 Suzann Holland returns to tackle this unforgettable episode! That wig!!!
The Return of Nellie first aired on Monday November 15, 1982
"Nellie comes home for a visit and discovers that Nancy is more of a spoiled brat than she ever was. Nancy doesn't want to have anything to do with Nellie and snubs her every chance she gets. Laura and Nellie act like they are best friends. Everyone is paying attention to Nellie because it's her birthday and they haven't seen her in a while and so Nancy is feeling left out. She decides to run away. Nels and Nellie go to look for her, and they find her and it seems she has changed. When Nellie leaves,they find out that Nancy hasn't changed."
If you would like to hear more from Mark head over the http://www.stillunsolved.com or subscribe to his other podcast, Unsolved Mysteries Rewind by clicking here
The opening song "Albert" is written and performed by the amazing Norwegian band, Project Brundlefly and is used with permission.
Check them out at:
https://www.facebook.com/ProjectBrundlefly
Become a Patron!