Walnut GroveCast – The Legend of Black Jake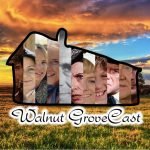 Hello all – Kim Layer joins me to review the episode, "The Legend of Black Jake"!
The Legend of Black Jake was originally released on November 16, 1981
"A pair of bumbling crooks kidnaps Nels and holds him for ransom. However, Mrs. Olesen refuses to pay the $100 fee required to free her husband, so Nels decides to work with the crooks to get his revenge. In the process, nearly everyone in Walnut Grove finds themselves on the wrong side of the criminals."
If you would like to hear more from Mark head over the http://www.vhsrewind.com or subscribe to his podcast by clicking here
The opening song "Albert" is written and performed by the amazing Norwegian band, Project Brundlefly and is used with permission.
Check them out at:
https://www.facebook.com/ProjectBrundlefly
Become a Patron!