Walnut GroveCast – The High Cost of Being Right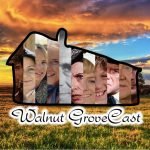 Leah joins Mark to discuss the very emotional episode, The High Cost of Being Right.
The High Cost of Being Right was originally released on November 14, 1977
"After the Garveys' grain-filled barn burns down and leaves them with no crop to sell, proud Jonathan refuses to accept help from anyone, even his wife Alice, and their marriage is put to the test when neither half of the stubborn couple will consider the other's solution to the problem. "
If you would like to hear more from Mark head over the http://www.vhsrewind.com or subscribe to his podcast by clicking here
The opening song "Albert" is written and performed by the amazing Norwegian band, Project Brundlefly and is used with permission.
Check them out at:
https://www.facebook.com/ProjectBrundlefly
Become a Patron!