Walnut GroveCast – A Promise to Keep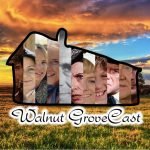 Kim joins Mark to discuss the very emotional episode, A Promise to Keep.
A Promise to Keep was originally released on March 1, 1982
"Mr. Edwards arrives back to Walnut Grove harboring some disturbing secrets, namely that his marriage was ruined because of his alcoholism. His inability to stay off the bottle nearly destroys his cherished friendship with Charles when he causes an accident that nearly kills Albert. Charles tells Mr. Edwards to leave Walnut Grove and not come back, leaving Almanzo and Laura as his last hope. "
If you would like to hear more from Mark head over the http://www.vhsrewind.com or subscribe to his podcast by clicking here
The opening song "Albert" is written and performed by the amazing Norwegian band, Project Brundlefly and is used with permission.
Check them out at:
https://www.facebook.com/ProjectBrundlefly
Become a Patron!