Walnut GroveCast – Be My Friend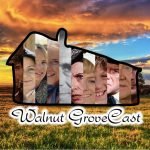 Hello all – this time around we have the episode "Be My Friend" to review and it was recorded with Kim Layer several months ago.
Be My Friend was originally released on January 30, 1978
Listening to it while editing was a blast! I hope you enjoy it! 
"After finding a number of bottles containing messages, including a photograph, from a mysterious girl, Laura finds an abandoned baby. Laura takes the child in and cares for it like it was her own, not knowing it belongs to a timid young woman with an abusive father. "
If you would like to hear more from Mark head over the http://www.vhsrewind.com or subscribe to his podcast by clicking here
The opening song "Albert" is written and performed by the amazing Norwegian band, Project Brundlefly and is used with permission.
Check them out at:
https://www.facebook.com/ProjectBrundlefly
Become a Patron!