Walnut GroveCast – Wave of the Future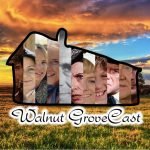 Chris Hasler is back and he is ready to tear apart the entire LHOTP world! This is a legendary episode and has a bunch of inaccurate nonsense but I just love it! I hope you find it a fun listen!
Wave of the Future is episode 10 for Season 8 and originally aired on December 7, 1981!
If you would like to hear more from Mark head over the http://www.vhsrewind.com or subscribe to his podcast by clicking here
The opening song "Albert" is written and performed by the amazing Norwegian band, Project Brundlefly and is used with permission.
Check them out at:
https://www.facebook.com/ProjectBrundlefly
Become a Patron!