Walnut GroveCast – The Last Summer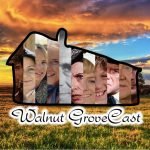 Anne Quinn joins me to discuss the very memorable episode, The Last Summer. This episode originally aired on February 21, 1983.
We discuss it all and in classic WGC fashion we go off the rails constantly – I hope you enjoy this episode!
Have ideas for artwork, episodes, giveaways, etc?
please send ideas, links, files, etc to
mark@ontheodd.com
If you would like to hear more from Mark head over the http://www.vhsrewind.com or subscribe to his podcast by clicking here
The opening song "Albert" is written and performed by the amazing Norwegian band, Project Brundlefly and is used with permission.
Check them out at:
https://www.facebook.com/ProjectBrundlefly
Become a Patron! REV 2
https://www.patreon.com/walnutgrovecast