Walnut GroveCast – An Interview with Author William Anderson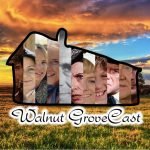 Mark had the honor of speaking with author, William Anderson.
William Anderson is an American author, historian and lecturer. He is a specialist in the subject of Laura Ingalls Wilder and the times she famously wrote about. He is on the board of directors for the Laura Ingalls Wilder Home and Museum in Mansfield, Missouri, and he lives and works as a teacher in Michigan.
William's amazing books can be found here: