The Love of Johnny Johnson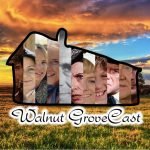 Episode 69
Leah Mitchell joins Mark to review this beloved episode!
The Love of Johnny Johnson first aired on October 9, 1974.
"Friction results between the Ingalls sisters when young Laura falls hard for handsome Johnny Johnson who, in spite of all her efforts to get him to see her as more than just a little girl, seems to only have eyes for older Mary."
Special thanks to Leah for coming onto the show – it was a lot of fun!
If you would like to hear more from Mark head over the http://www.vhsrewind.com or subscribe to his podcast by clicking here
The opening song "Albert" is written and performed by the amazing Norwegian band, Project Brundlefly and is used with permission.
Check them out at:
https://www.facebook.com/ProjectBrundlefly