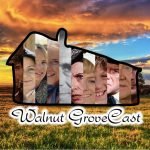 Episode 133
Kim Layer returns to discuss this episode which starts out pretty lighthearted. In this episode we have Pranks gone wrong AKA bee attacks, fire, wagon accidents, blind confusion and a (fake) pregnant Leslie Landon (she was 17 in this episode).
A worthwhile episode indeed!
"During a trip to a teaching awards ceremony in Minneapolis, the stagecoach that Adam, Mary and a pregnant woman named Marge are riding in is involved in a rollover accident. Mary is the only one who is able to free herself and is left to rely on her own wits to find help. Meanwhile, Laura and Albert give Nellie and Mrs. Oleson quite a buzz when the Ingalls' youths offer a hive of bees to their honey- and money-hungry rivals and hilarity ensues"
The Third Miracle first aired on October 8, 1979
I hope you all enjoy this episode!
If you would like to hear more from Mark head over the http://www.stillunsolved.com or subscribe to his other podcast, Unsolved Mysteries Rewind by clicking here
The opening song "Albert" is written and performed by the amazing Norwegian band, Project Brundlefly and is used with permission.
Check them out at:
https://www.facebook.com/ProjectBrundlefly