Walnut GroveCast – Wilder and Wilder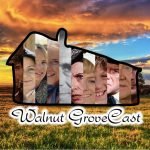 Anne Quinn joins me to tackle into the legendary WILDER AND WILDER!  There is so much in this episode to enjoy but Charles Bloom's performance as Perley Day is just a pleasure to watch, I wish he did more acting!
We recorded this only 2 months ago but it feels like a year!  I hope each and every one of you are well and I hope you enjoy this episode!
Wilder and Wilder first aired on February 11, 1980
"Almanzo's indolent brother, Perley, comes to town. Knowing that Almanzo's interest in a much younger Laura has deepened, Charles is convinced that Perley is the better man for his "Half Pint." However, those sentiments quickly change when Perley injures one of Almanzo's horses. Two things become clear to Charles: Perley is a troublemaker, and Almanzo is a responsible young man (especially when he nurses the horse back to health)."
If you would like to hear more from Mark head over the http://www.vhsrewind.com or subscribe to his podcast by clicking here
The opening song "Albert" is written and performed by the amazing Norwegian band, Project Brundlefly and is used with permission.
Check them out at:
https://www.facebook.com/ProjectBrundlefly