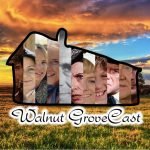 VHSRewind.com Presents:
Walnut GroveCast – Episode 13
The crowds cheered when Nellie was named the winner! Here is the first installment of the #nelliepalooza from Walnut GroveCast.
Bunny s03e01
When Nellie Oleson is seriously injured after falling from Bunny, a horse that used to belong to Laura Ingalls, Nellie's mother blames Laura for the accident and orders the animal destroyed. But Laura secretly steals her still-beloved Bunny away from Mrs. Oleson's vengeance and resigns herself to the penance of waiting hand and foot on a demanding, bedridden Nellie.