Walnut GroveCast – An Interview with Script Supervisor, Charlotte Randall Yerke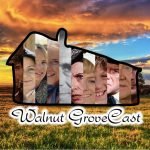 Charlotte Randall Yerke worked on Little House on the Prairie for 8 years as Script Supervisor (one of the most demanding jobs on any TV or film production!) – I loved speaking with her and I think you will enjoy this discussion!
If you would like to hear more from Mark head over the http://www.vhsrewind.com or subscribe to his podcast by clicking here
The opening song "Albert" is written and performed by the amazing Norwegian band, Project Brundlefly and is used with permission.
Check them out at:
https://www.facebook.com/ProjectBrundlefly
Become a Patron!