Walnut GroveCast – An Interview with Dean Butler AKA Almanzo Wilder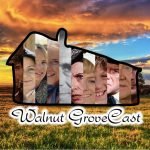 Dean Butler who played Almanzo Wilder was kind enough to spend some serious time talking to me about his career and he is really just an amazing guy!
I hope you enjoy it!
Please follow Dean career here
https://www.imdb.com/name/nm0124890/
If you would like to hear more from Mark head over the http://www.vhsrewind.com or subscribe to his podcast by clicking here
The opening song "Albert" is written and performed by the amazing Norwegian band, Project Brundlefly and is used with permission.
Check them out at:
https://www.facebook.com/ProjectBrundlefly
Become a Patron!