Walnut GroveCast – An Interview with Charlotte Stewart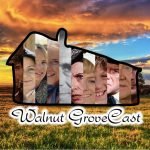 VHSRewind.com Presents:
Walnut GroveCast – Episode 20
Mark had the pleasure of interviewing Charlotte Stewart for Walnut GroveCast. Charlotte Stewart is of course most famous for her role as the schoolmarm 'Miss Beadle' on Little House on the Prairie and her mesmerizing work with director David Lynch.
To buy Charlotte's remarkable book please pick up a copy today!

If you would like to hear more from Mark head over the http://www.vhsrewind.com or subscribe to his podcast by clicking here
The opening song "Albert" is written and performed by the amazing Norwegian band, Project Brundlefly and is used with permission.
Check them out at:
https://www.facebook.com/ProjectBrundlefly