LHBC – A Discussion with author, Cindy Wilson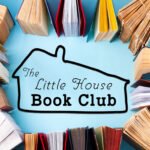 Cindy Wilson is an author with a passion for history as well as architecture. Like many of us she discovered Laura Ingalls Wilder in the 3rd grade when she chose On the Banks of Plum Creek from the library. Her book, The Beautiful Snow discusses the Ingalls family, the railroads and the hard winter of 1880 and 1881.
I hope you enjoy this conversation with a fellow fan of Laura Ingalls Wilder and Little House on the Prairie!
Follow Cindy's amazing Facebook page
https://www.facebook.com/groups/TheBeautifulSnow
Buy Cindy's lovely book here
https://thebeautifulsnow.com
We are on Apple Podcasts!