An Interview with Radames Pera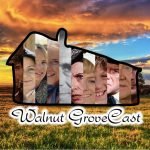 Episode 50
Become a Patron!
Walnut GroveCast is available on these amazing services!

Also Visit us on Facebook and Twitter
Mark had the honor of speaking with Radames Pera! Radames played the character, John jr. or more specifically, "John Sanderson Edwards" on Little House on the Prairie from 1975 to 1977. Radames has had such vast career and has had roles on important 1970's TV shows such as The Bill Cosby Show, Family Affair, Night Gallery, Gidget Gets Married, The Waltons, Lassie, Hawaii Five-O, The Six Million Dollar Man (TV and Movie), Marcus Welby M.D., Shazam!, and who can forget his role as Young Caine in nearly 50 episodes of the legendary Kung Fu with David Carradine!
I hope you all enjoy this interview!
If you would like to hear more from Mark head over the http://www.vhsrewind.com or subscribe to his podcast by clicking here
The opening song "Albert" is written and performed by the amazing Norwegian band, Project Brundlefly and is used with permission.
Check them out at:
https://www.facebook.com/ProjectBrundlefly