At the End of the Rainbow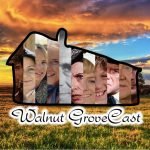 J-Jaye Hurley joins me to discuss what we both agreed was one of our favorite and most memorable episodes from when we were kids! There is so much fun to be had in this episode and when Jacob and Laura finally bring their haul to Mr. Sprague we are right there next to them in spirit. Thank you J-Jaye for joining me on this memorable and always fun episode!
"While fishing in a stream, Laura and a friend discover something shiny in the water. Believing that it is gold, Laura and Jonah take many secret trips to this spot to gather it all. Laura fantasizes about all the wonderful things she can afford for her family, but when she and Jonah haul their findings to the bank, they are both heartbroken and humiliated to learn that it is only "fool's gold." Laura feels that she has disappointed the people she loves, but Charles has an important lesson to teach her about what he and Caroline really value in their children."
At the End of the Rainbow originally aired on December 10, 1975
I hope you enjoy!