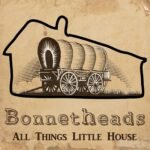 Kelly from the Dr. QuinnCast Podcast joins me to discuss a super entertaining Highway to Heaven episode!
"Jonathan and Mark's latest assignment is Wally, a lovable elderly hobo and street puppeteer whose caring and goodness have made him, without his knowing it, an angel. But he may be powerless to help a critically ill little boy … unless he appeals to a higher authority."
Highway to Heaven's episode, Wally originally aired on January 14, 1987
If you have an interest in talking about Little House and your memories, please email me at mark@walnutgrovecast.com, I would LOVE to hear from you!
Special Thanks to John Mapes Music for allowing me to use his excellent cover song in the episode!
You can watch his hilarious Little House Tribute here
https://www.youtube.com/watch?v=93Vjps2HriA
Please Subscribe to his Channel!
https://www.youtube.com/channel/UCSg9fwvgW1fZltdlVM-9UsQ