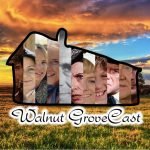 Episode 120
Matt Mercier joins me to tackle this often forgotten episode of Little House on the Prairie! Thank you Matt for taking the time to come on!
"An American Indian arrives in Walnut Grove with his tribe, seeking medical attention for his ailing father. Doc Baker provides his best treatment for the Chief, but when certain community members to refuse to let them stay in town temporarily, Charles proposes a secret plan with Doc Baker to keep the tribe safe."

Freedom Flight originally aired on December 12, 1977
I hope you all enjoy this episode!
If you would like to hear more from Mark head over the http://www.stillunsolved.com or subscribe to his other podcast, Unsolved Mysteries Rewind by clicking here
The opening song "Albert" is written and performed by the amazing Norwegian band, Project Brundlefly and is used with permission.
Check them out at:
https://www.facebook.com/ProjectBrundlefly