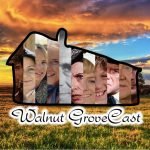 Episode 89
Today I am joined by Paris Brown who is the host of a True Crime podcast entitled, Class A Felons, B-Films, C-Cups! Paris is an unapologetic 'Bonnethead' and we had such a great time discussing the episode 'Fagin'! Paris brings her expertise in English and Literature to the table as she points out a possible deeper meaning associated to Albert's name choice for his new calf.
Did Michael Landon choose this literary reference to provoke a deeper understanding into the Albert character?
Find out from this PhD candidate as we dig deeply into this wonderful episode!
Thank you Paris for taking the time to come onto the show!
Fagin was originally released on October 23, 1978
"Laura Ingalls becomes jealous of the extra attention her father pays to new family member, Albert, especially after the boy is given a new calf to raise for the county fair, and asked to call Charles "Pa"."
If you would like to check out Paris Brown's amazing podcast, Class A Felons, B-Films, C-Cups please visit:
https://podcasts.apple.com/us/podcast/class-a-felons-b-films-c-cups/id1439251231
If you would like to hear more from Mark head over the http://www.vhsrewind.com or subscribe to his podcast by clicking here
The opening song "Albert" is written and performed by the amazing Norwegian band, Project Brundlefly and is used with permission.
Check them out at:
https://www.facebook.com/ProjectBrundlefly