Christmas at Plum Creek Roundtable!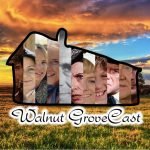 Merry Christmas!
It's that time of the year again and this time I invited Leah Mitchell, Lorie Dorrian and Jeanie Schneider-Mitchell to discuss Christmas at Plum Creek as well as their own holiday memories!
I am looking forward to everything in store for 2023 – if you have any ideas please feel free to reach out and have a wonderful holiday and new year!
"Christmas is coming and everyone is saying that it is a time for secrets and not to ask questions. Laura wants to buy something expensive for her mother and has to come up with a way to pay for it. Mary tries to decide what to make her Pa. Carrie uses her Christmas penny to buy a special present for Baby Jesus. It is a good Christmas!"

Christmas at Plum Creek Originally aired on December 25, 1974