An Interview with Hersha Parady AKA "Alice Garvey"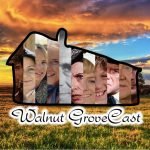 Episode 52
Walnut GroveCast is available on these amazing services!

Also Visit us on Facebook and Twitter
WGC had the honor of having Hersha Parady on the show! Before Little House on the Prairie she had roles on The Waltons, Mannix and on the CBS Afternoon Playhouse – we know her best as Alice Garvey!
If you would like to hear more from Mark head over the http://www.vhsrewind.com or subscribe to his podcast by clicking here
The opening song "Albert" is written and performed by the amazing Norwegian band, Project Brundlefly and is used with permission.
Check them out at:
https://www.facebook.com/ProjectBrundlefly