Walnut GroveCast – Meet me at the Fair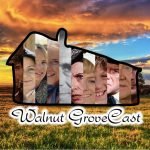 VHSRewind.com Presents:
Walnut GroveCast – Episode 4 – Meet me at the Fair
We discuss the wonderful Meet me at the Fair episode which originally aired Wednesday 12:00 AM Nov 28, 1977. It is Season 4 Episode 11
The Ingalls and Oleson families are spending the day at a county fair, and there is plenty of fun and excitement in store for everyone. While sparks fly between Mary and a smooth-talking balloonist, Caroline and Harriet face off in a pie-baking contest, and Charles and Nels enter a gritty competition of their own. As for Laura, she wastes all her spending money in a surprising way, and Carrie faces serious danger when Laura fails to supervise her.