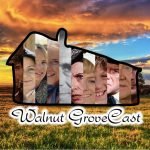 Episode 110
Wow! This was a great episode! Suzann Holland joins me to discuss this interesting episode about bi-racial families and racism in 1877. We discuss the origin of the word, Injun, discuss Spotted Eagle and Willie Aames hairstyles, play the Eight is Enough theme song and wonder if The Sioux should have considered writing songs about Charles Ingalls!
" Jeremy Stokes lives in Walnut Grove. His daughter Amelia was rumored to have been kidnapped by some Indians. When her husband is killed she and her son, Spotted Eagle, come home to live with her father. Jeremy says that while in Walnut Grove, Spotted Eagle will be called Joseph Stokes. He doesn't want to claim the child as his own flesh and blood. His story is that that her daughter was kidnapped and she is just taking care of Spotted Eagle. Amelia tells Caroline that actually she fell in love with Spotted Eagle's father and that Spotted Eagle is her actual son. "
Injun Kid originally aired on January 31, 1977.
If you would like to hear more from Mark head over the http://www.stillunsolved.com or subscribe to his other podcast, Unsolved Mysteries Rewind by clicking here
The opening song "Albert" is written and performed by the amazing Norwegian band, Project Brundlefly and is used with permission.
Check them out at:
https://www.facebook.com/ProjectBrundlefly