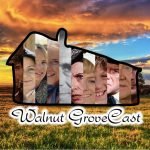 Chantelle Dubois Nishiyama returns to the show to discuss this heartbreaking episode about the power of belief in adults and children. Red Buttons guest stars as the charismatic Willie O'Hara who plays a travelling medicine salesman.
"Jovial Willie O'Hara, a traveling, patent-medicine salesman, comes to Walnut Grove with his talking crow and chimpanzee "circus", appears to immediately cure Mr. Hanson's incurable headache and convinces most of the community that his remedy is good for anything, and everything, that ails them. But an angry Doc Baker must intervene when Mrs. Oleson believes that the potion will cure her life-threatening appendicitis and later, Laura learns a difficult lesson when she expects O'Hara's miraculous medicine to heal her seriously injured best friend…her beloved dog, Jack."
Circus Man originally aired on January 29, 1975
I hope you enjoy this episode!
The opening song "Albert" is written and performed by the amazing Norwegian band, Project Brundlefly and is used with permission.
Check them out at:
https://www.facebook.com/ProjectBrundlefly