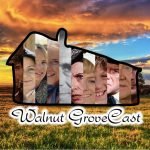 The Executive Producer for this episode is Jeff Griffin
I am joined by Cheyenne Hampton to discuss this sad, uplifting and unforgettable episode!
"An immigrant family provides an example of thankfulness and a reminder that freedom isn't free after a property tax increase leaves most of Walnut Grove in no mood to celebrate the United States' 100th birthday."

Centennial originally aired on March 17, 1976
I hope you enjoy this episode half as much as I enjoyed recording it!
Want to hear more from Mark? Check out the podcast that Kelly Mielke and Mark started about Dr Quinn, Medicine Woman!