An Interview with Melissa Sue Anderson!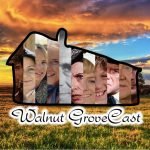 Melissa Sue Anderson AKA Mary Ingalls visits Walnut GroveCast to talk about her memories of Little House on the Prairie as well as her career. As you well know, I try to ask the hard questions and Melissa didn't shy away from any of them! I can't thank her enough for coming onto the show and I look forward to her returning one day. I hope you enjoy this interview!
We discuss so much such as:
What was Melissa's audition like?
What was with her hair?
What car was she driving around in post-LHOTP?
What was it like working as Mary on the Little House set?
What's next for Melissa?
A special thank you to Mike Purdy who hosts the website, https://www.melissasueandersonfan.com . Mike put me in touch with Melissa and is just a great guy! Check out his site!
The opening song "Albert" is written and performed by the amazing Norwegian band, Project Brundlefly and is used with permission.
Check them out at:
https://www.facebook.com/ProjectBrundlefly