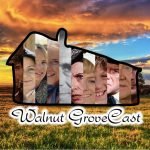 Wendi Lou Lee AKA Grace Ingalls joins me to review A Most Precious Gift! I was nervous about this episode because, although I have spoken to Wendi several times, I have never had a cast member actually review an entire episode!
I thought this was just simply the BEST! Thank you so much for taking the time out of your schedule Wendi and I look forward to another one in the future!
"Newly pregnant Caroline Ingalls misunderstands a comment from husband Charles that he hopes their new baby will not be a girl."
A Most Precious Gift originally aired on February 27, 1978
I hope you enjoy this episode!
The opening song "Albert" is written and performed by the amazing Norwegian band, Project Brundlefly and is used with permission.
Check them out at:
https://www.facebook.com/ProjectBrundlefly